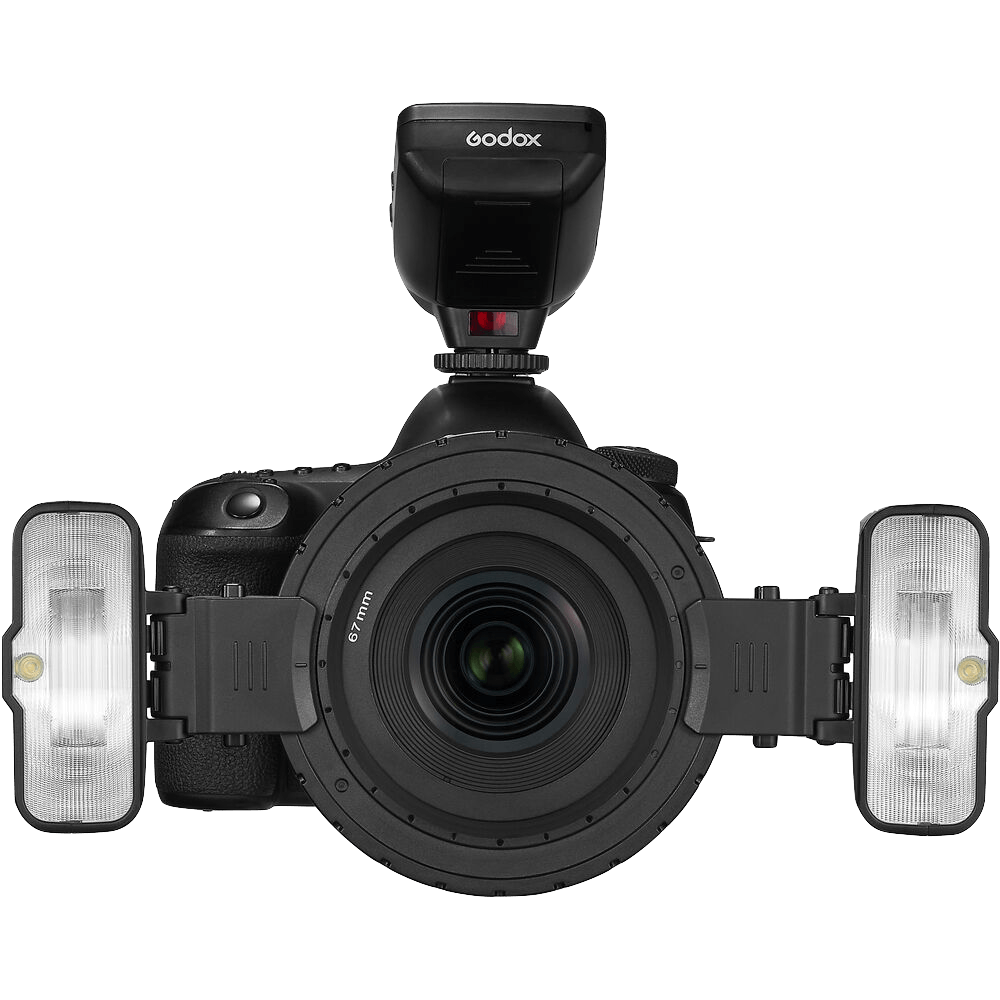 Lightweight, wireless, powerful, easy to use. It's pretty much all I want out of a flash system for macrophotography. Just one flash is enough to properly light any close range subject. If you want to get creative you can also use more, or even use them off camera. What I sometimes like to do with this setup, is to use one flash head to lightthe subject from underneath. The standard kit with 2 flash heads and a ring is what I have. Know that you also need a trigger to control the flashes.
If you're looking for a real powerhouse that can last for hours, the
Godox V860iii
might be more your speed. It doesn't offer the same kind of creativity as the MF12, but boy is it a good flash. If you're planning to do a lot of focus stacking, I can definitely recommend this flash. Downside? The weight. With 530 grams this is not a lightweight flash, especially not compared to the MF12 which weighs 144 grams per flash head.